​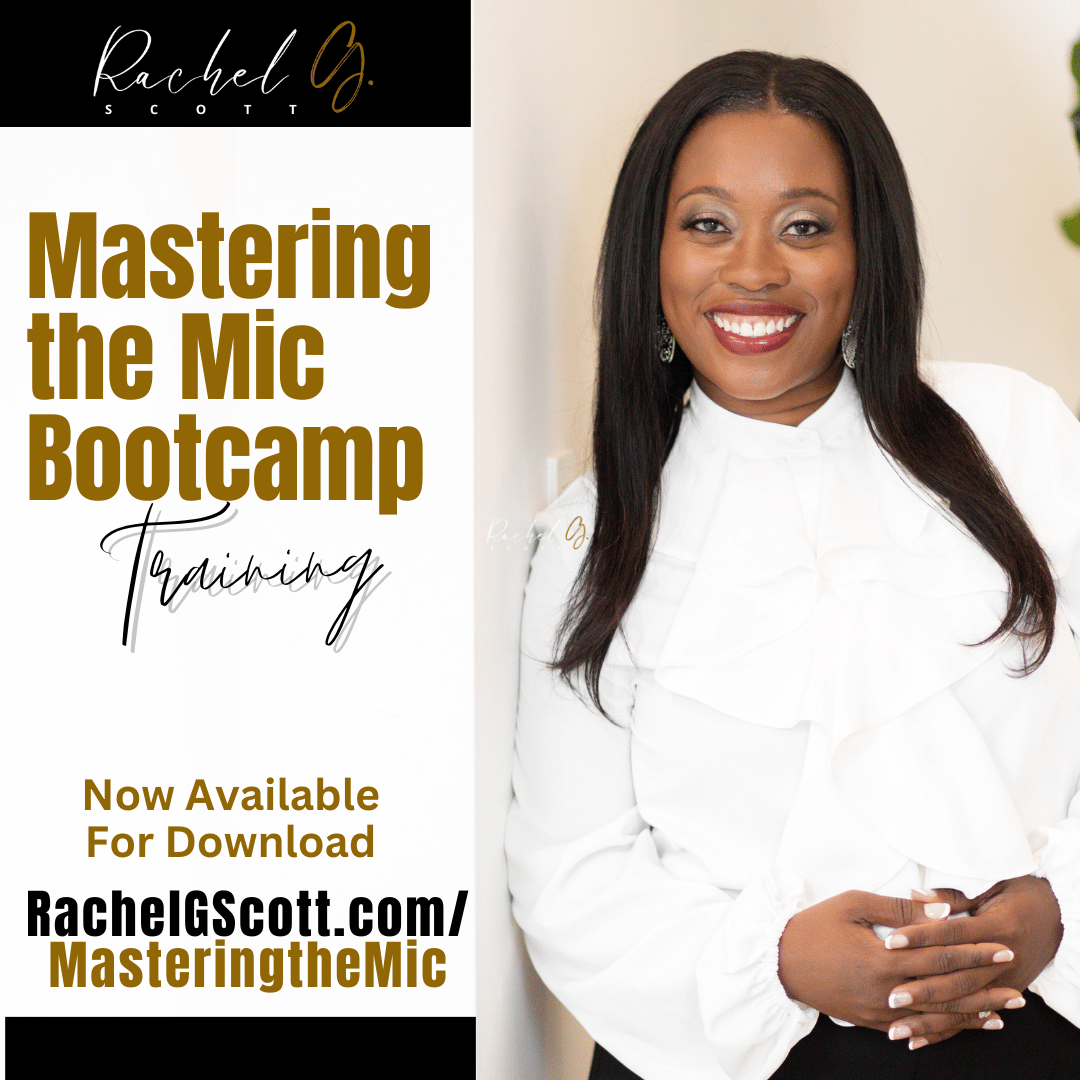 The Art of Excelling as a Dynamic Podcast and Social Media Guest​
​
​Here's what you'll learn...
​​
During the 1-hour 6-module bootcamp, we will dive into essential topics such as:
​
~Preparing and planning for interviews
​
~The importance of doing your homework to understand the audience and host
​
~Mastering the art of collaboration and promotion.
​
~Practical tips for recording and selling products or services.
​
~Intentional ways to provide value during the conversation.
~Time for Q&A and More!​
​​
Don't miss this opportunity to enhance your podcast and social media guest skills. Sign up for the "Mastering the Mic Bootcamp" on June 28th and become an exceptional guest that captivates audiences and leaves a lasting impression. Take your podcasting journey to new heights with expert guidance.
​
Let's make sure your next interview is your best interview!